Low tunnel film
A low-tunnel is a structure taking the shape of a semi-circle to be more suitable for absorption of sun rays and to a great extent prevents wind damage. The tunnel film is well sealed in a way that decreases the temperature loss when renewing air. The film also reduces the water loss to a minimum compared to regular uncovered land. The tunnel film is characterized by being easy to implement and with a lower cost compared to greenhouses.

Shouman Company has developed a film structure ideal for taking the advantage of the low-tunnel technique to achieve higher productivity and allow for early harvest. Shouman low-tunnel film is characterized by the following properties:
The film is made of a three layer coextruded structure containing special PE materials. These materials give the film perfect mechanical properties concerning (Tensile strength -Elongation) in relation to longitudinal and transversal directions.
The film is highly stretchable and flexible which allows the user to stretch the film during the covering process up to 20% more than the normal length while maintaining durability and mechanical properties.
One ton of low-tunnel film is enough to cover an area between 3.25 to 3.75 acres.
The film contains special additives to protect the plants inside from the harms of frost during winter months.
The film has special additives to prevent water vapor condensation on the internal surface of the film. Consequently, it allows good penetration of sun light and also protects the plant inside the film from the infection of different diseases.
This type of film allows for early harvest while preserving the high quality and high commercial value for the crop as well.
The film reduces the use of pesticides.
Shouman low-tunnel film is available in variable widths, while the most widely used is (2.2metres). The film is also available in a thickness range of 40 to 80 microns.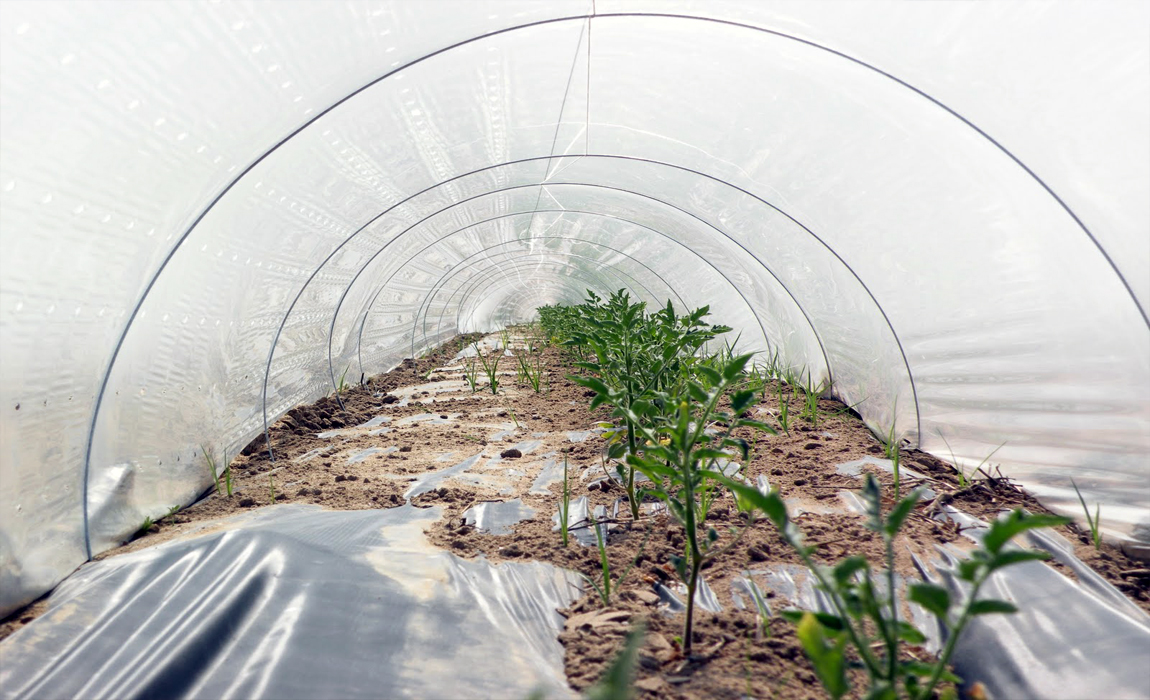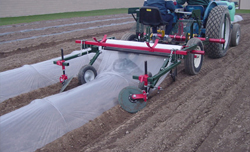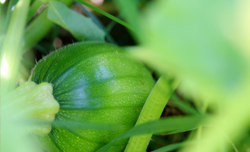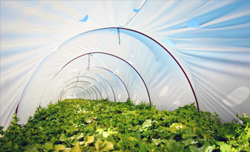 PDF Datasheet